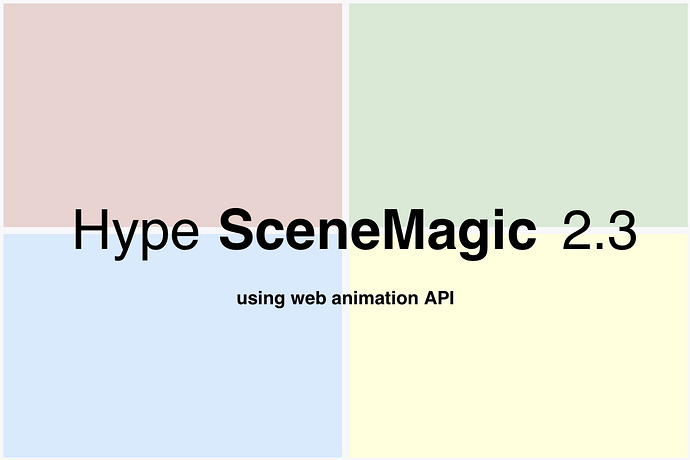 Announcement: Reviving HypeSceneMagic with Web Animation API
Hey everyone,
I'm thrilled to share that I've picked up the HypeSceneMagic project, originally from 2019, and have now revamped it leveraging the powerful Web Animation API. The project now provides a smoother and more enhanced animation experience.
Inspiration:
The core concept and aesthetics draw inspiration from Apple Keynote's 'Magic Move' transition. If you've ever been mesmerized by the effortless shifts and transitions in Apple presentations, that's exactly what we're aiming to recreate here.
What's New?
Utilizing Web Animation API for better performance.
Added several properties and functions to fine-tune the animations and transitions.
Using web animations now many more properties can transition
Ensured the framework is more robust with improved error handling.
Preview Version - Call for Feedback
This release is a preview version. One significant change I'm contemplating is moving the magic classes over to data attributes for a cleaner implementation and better separation of concerns. Your feedback and thoughts on this (or any other aspect) would be invaluable!
Usage & Integration:
The integration remains largely similar. Attach the library, use the magic classes (which might transition to data attributes soon), and you're good to go.
HypeSceneMagic.hype.zip (218,1 KB)