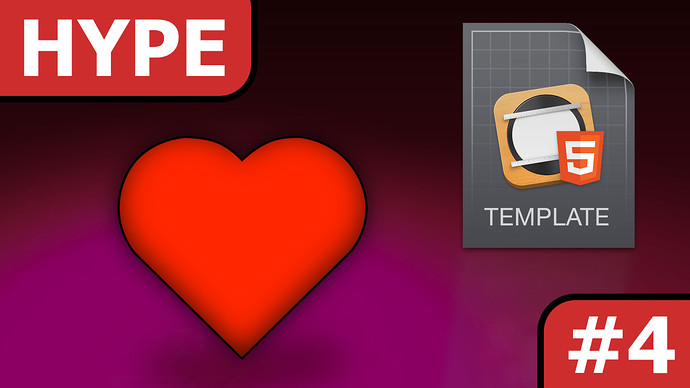 The fourth video in a series of Tumult Hype Tutorial videos is online. This one is about the "Heart" template. The really interesting part is what I wrote over five years ago...
Technology moves fast. If Tumult adds an SVG editor and more Matter.js features to Hype, there could be another way to create a heart.

– https://photics.com/free-template-tuesday-4-tumult-hype-heart/
Well, Tumult added both. HA HA! So, the template was updated with another way to create a heart in Hype. Both techniques are shown in the video.