Looping a Timeline
Do you have a timeline you want to loop? Here's how: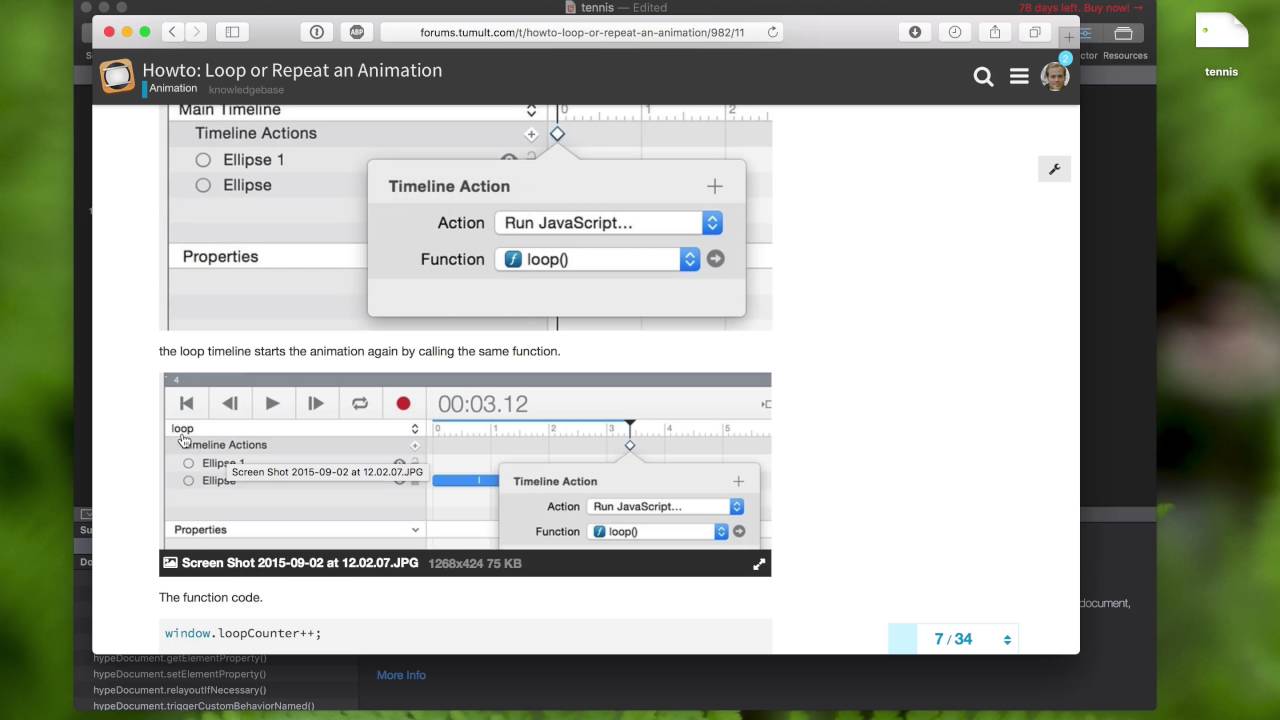 Here's step-by-step:
Place the playhead at the end of the timeline you wish to loop.
Click the + button on the Timeline actions area to create a new action
In the overlay that appears, select 'Start Timeline', then select the name of the timeline that you wish to loop (the current timeline).
Add another timeline action at the beginning of the same timeline to 'Continue Timeline'.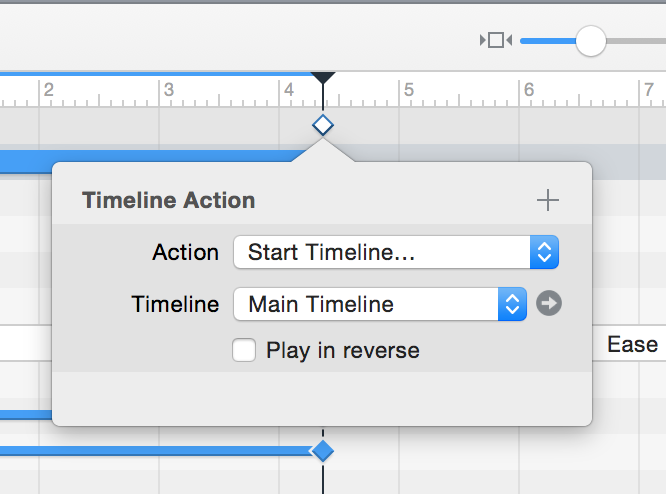 'Play in Reverse' immediately starts that timeline from the current point in reverse.
If you want to loop just the end of a timeline, create a 'Go to time in Timeline' action. Whenever the playhead crosses that point, your timeline will jump to the time you set.
Looping a certain number of times:
Looping within Hype
The 'Loop' toggle in the timeline controls will loop your animation within Hype, but will not have any effect on your export. This is useful for getting the timing of your animation just right.