Hi everybody!
I need a little help with this project. I'm trying to make a historical timeline where you can compare other information that happens at the same year. For example, the most important information is A and It's always at sight for the user, you have other buttons with categories like society, culture and science. If you press one button, it will show you the category below the A.
But the problem is if you choose to show more than one category, how do I have to design the scenes in Hype?. I don't know if I making myself clear.
I draw a simple graphic to show you the problem.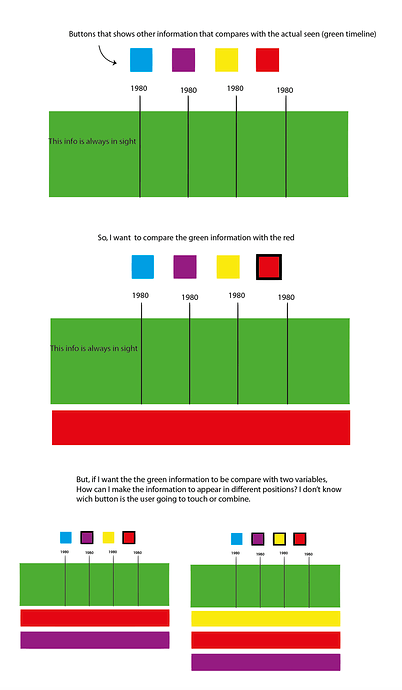 The thing is, how can I established where every category will appear? Do I have to make different scenes for every option, in case the user touch one or many buttons? Like one scene if the user touches society and culture, and another if the user touches culture and science, and another for the three buttons on sight, for example?
I hope you understand my problem!
Thanks in advance.