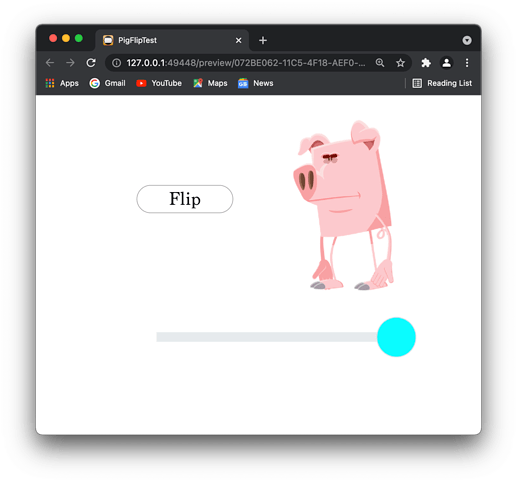 Hi:
I am playing around with Spritesheets and added a button, made character clickable and added a horizontal slider. However, I am struggling with getting the horizontal slider to move smoothly and aligned with the cursor and need the circular ball to not accelerate toward either end of the slider line if you release the ball while when moving left or right.
PigFlipTest.hype.zip (2.4 MB)
Any help much appreciated.
PM