Happy Anniversary to me?
But also happy anniversary to you all, my fellow Hypelings and Tumultants.

Wooo… seven… fancy!
Oh, I've been here seven years too. Although, it felt longer than that. HA HA!

I didn't join the forum right away though. It was different at first too.
Thanks.

Happy Anniversary!

From a history perspective, @Daniel suggested we change from pretty unremarkable Assistly/Desk.com forums to the current Discourse-based ones in 2014. We opened this up to beta testers on October 8th of that year. After seeing it was miles better than our other software, we fully opened up the forums to everyone with the v3 release in March 2015. It is pretty awesome that folks have been able to get to know each other here and share their knowledge

.
Here's how the old one used to look

It was so hard to search, and our answers got lost

We've come a long way!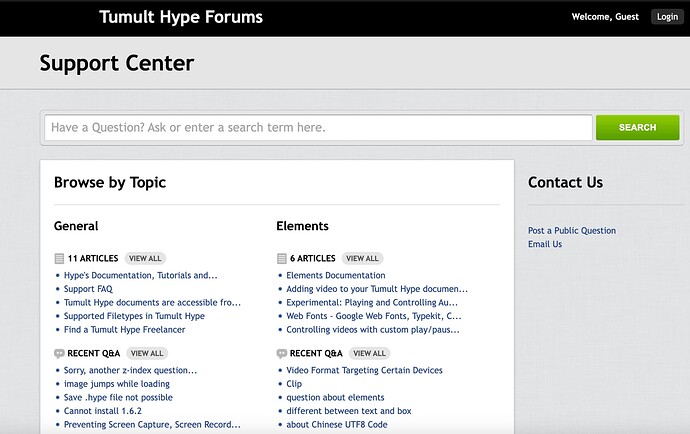 Yes, a lot has changed. I for one am happy for it.
I was introduced to hype (2014) via an developer who worked on Widgets for the application Adobe Muse. I was designing the widgets and from my designer perspective gave input on whst was needed.
He said: this thing you have to see and use. It will blow your mind.
8 Years later. And still popping my cap.