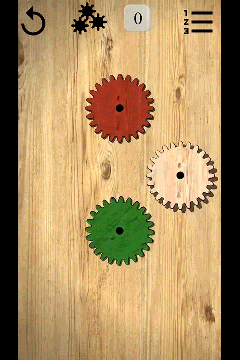 This app will be the death of me - it's called Gears Logic Puzzle and it is deceptively addictive. I have lost ENTIRE WEEKS of time playing it


The basic objective is to create a spinning gear train but there are added obstacles like introducing gravity, non-spinning (jammed) gears which you must avoid, as well as gears that only spin in one direction.
Like so many times before, the first thing to pop into my head was "This could totally be rebuilt in Hype!!!" So that's my next project!
Any ideas or suggestions for where to get started or any JS libraries that might help? I'd love to use this as a learning project to improve my coding skills, (and of course share my source files for anyone who wants to contribute

)