Years ago, as an amateur screen printer, I printed this wall clock based on Leonardo da Vinci's Vitruvius Man. The indicated time is about a quarter to eleven.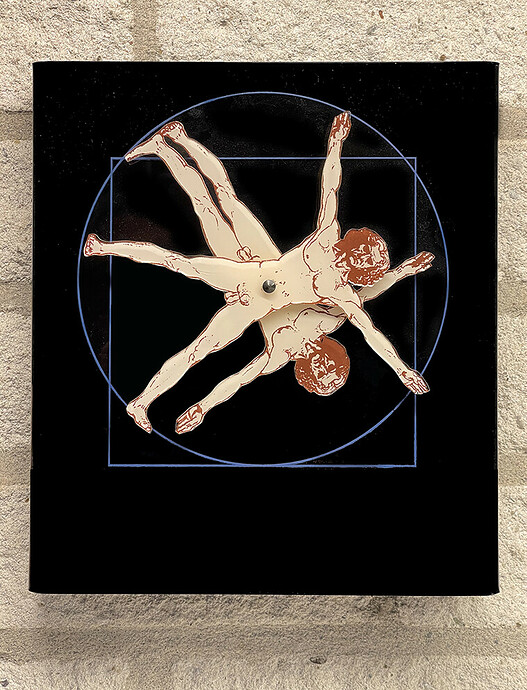 Now I have made a version for the iPad, Mac, iPhone etc. in Hype. The two figures rotate randomly, but how nice would it be if they also indicated the correct time like my little clock.
Is there an existing script for a clock or should I invent it myself, which of course I will never succeed.
https://www.janmac.nl/Vitruvius/Vitruvius.html