I've wanted a small number countdown in within one of my projects, instead of reworking the syntax to make it work with the Hype syntax, I've instead created a rectangle and did the html, styling and script within that block.
When I preview the banner it works exactly as intended, however when i'm exporting the banner it comes with some error codes almost like there are tags that aren't closed. When I remove the script tags and parts from the html block it works fine with exporting, so something with adding JS in an html block messes up with the export.
The rectangle with inserted html and js: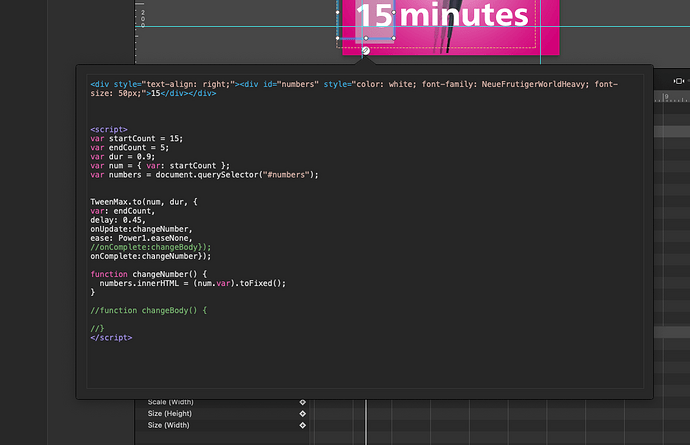 Once its exported with any of the export scripts:


Could this be a bug, or is there something I'm missing with adding script tags in an html block?