I was playing around with nested Hype-Documents. Attaching them and destroying them again. It seams like the Chrome Garbage-Collector can't remove them as they keep some backlink to the DOM.
I removed them from the window['HYPE']['documents'][documentName] and the DOM. The structure should be in theory detached (as it is selfcontained). Nodes and Listener keep going up.
Any insights here @jonathan?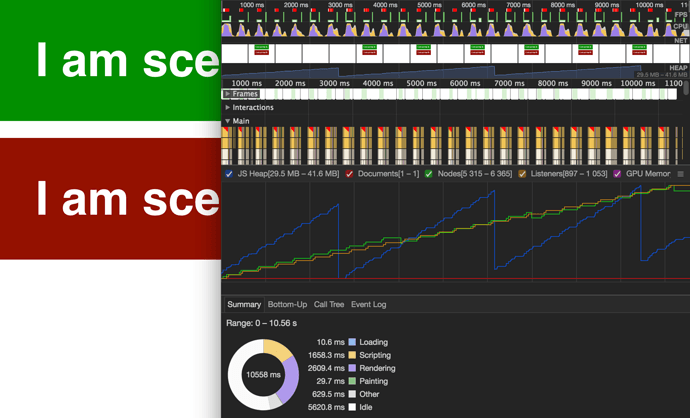 page.hype.zip (13,6 KB)