Hey Guys,
i know this is a bit esoteric and not really Hype related, but i hope that someone could help use here. We are building a kind of a "Magazine Viewer" with Ionic Framework, AngularJS and Cordova. Basically we are using the same functionality like the Baker Framework:
We have an Ionic based Carousel where we are preloading the contents before and after the actual page. A page is in this context a Hype document, injected in a DIV inside the Ionic Carousel. The Page is showing up fine on the first load, but after swiping the carousel (unloading the Hype document) we get an infinite amount of errors. hard to describe, so i am posting a screenshot.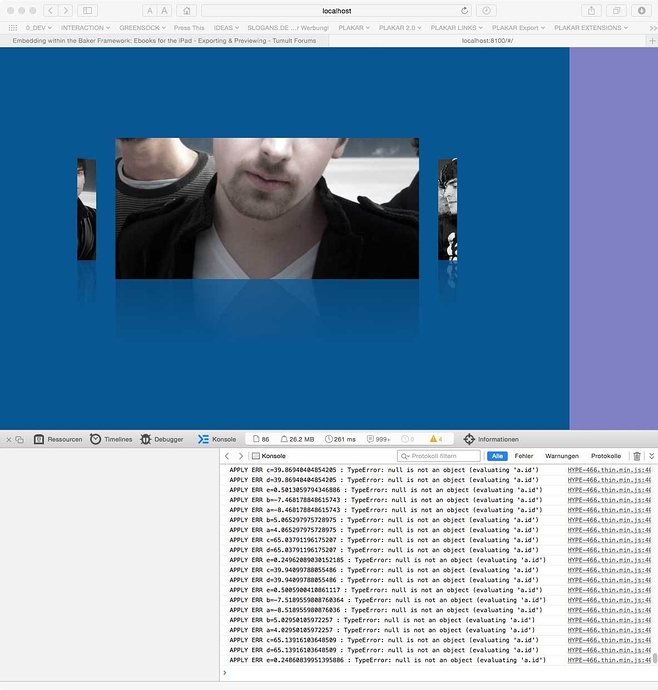 Dear Admins: If the screenshot is not sufficient, i can of course give you a live access over PM…
Help is highly appreciated!
Cheers,
Sandor