It is very easy to produce an animation with Apple Keynote. I decided to produce one to test.
I am now having a problem with mobile devices (iPhone, iPad etc…) which the embedded link does not centre the animation.
Browser are fine, only mobile devices. What could be the problem?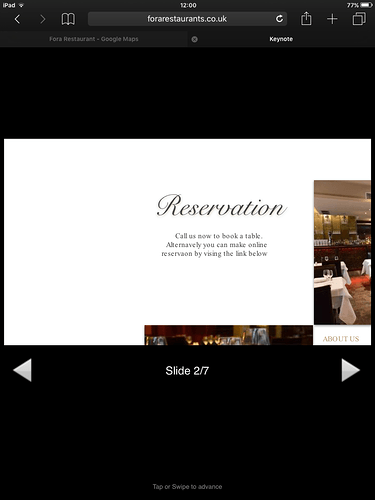 Thanks
FarukKEYNOTE PRESENTATION.hypetemplate.zip (20.4 KB)
Click here for the Html link
You need to click on the image to start the animation.