Hey gang-
Giving back to the community! I couldn't find how to dynamically add a class to an element on the forum, so here's one way in case you've been wondering and aren't on the higher end of the forum users (I quickly and happily concede to being on the lower end). I'm confident other people have other methods.
This shows how to make something pop to the front when you roll over it by adding a class to it.
Normal: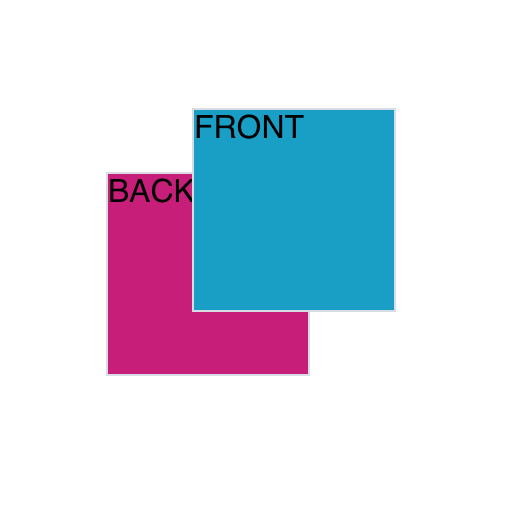 On mouse-over of BACK: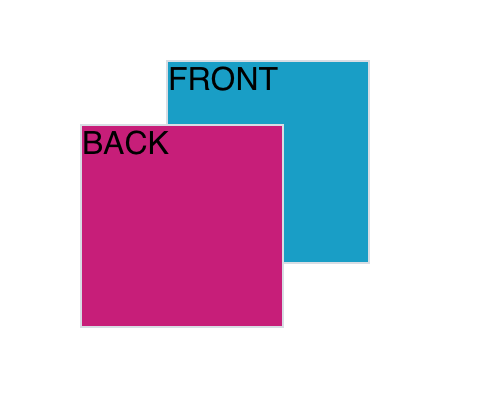 First I dragged a jquery library into the Resources: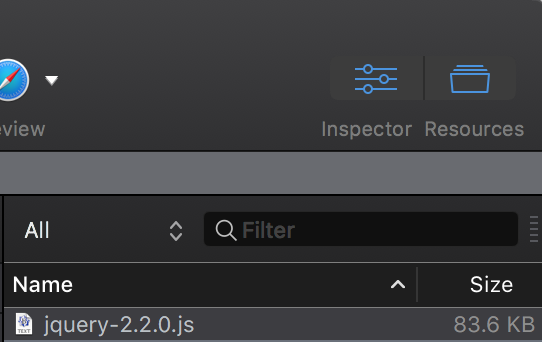 Then, I add the class inside the Header HTML. In this case, it's called "front" and it simply pushes the layering index to the front with a positive z-index: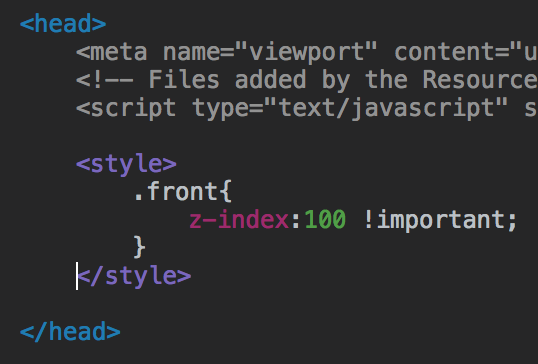 Then return to Resources and add 2 functions: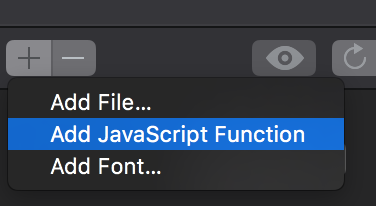 Function 1 I named "push_to_front" and Function 2 I named "return_from_front". They look like this:
"push_to_front":

"return_from_front":

You now have to hook up your Objects to run the javascript function, which will add the class you've defined in the Head HTML. This is done in the Actions by selecting the BACK element: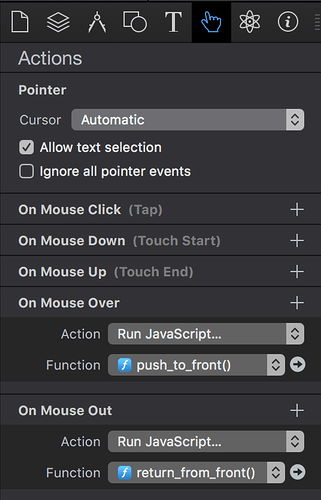 Now when you run it, you should have the BACK element pop in front of the FRONT element when you hover over it.
add_class.hype.zip (46.0 KB)
I'm confident there are better ways to do this, and I'd be extremely pleased to see how the above steps could be changed/improved.