Do we really need the Alpha opacity returned to the thousands? eg,
rgba(243, 160, 0, 0.733)
I just wanted 73%.

Worse still, I see some colors coming back with alpha set to .999 when I set it to 100%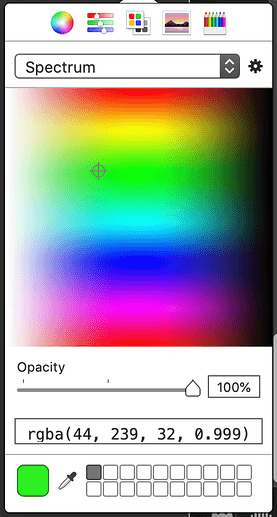 Also, can we also get other color specs besides HEX and RGBA?
HEXA (8) or HSLA perhaps? thanks!