Following the lead of previous posts in this forum, I've tried to add a clicktag button and code in the head HTML rather than hard-coding. While it validates in the doubleclick validator here, they don't actually click through.
Any ideas to fix it? or do I need to go back to hard-coding my clicktag in the file's HTML?
Attaching document that shows the process I was following.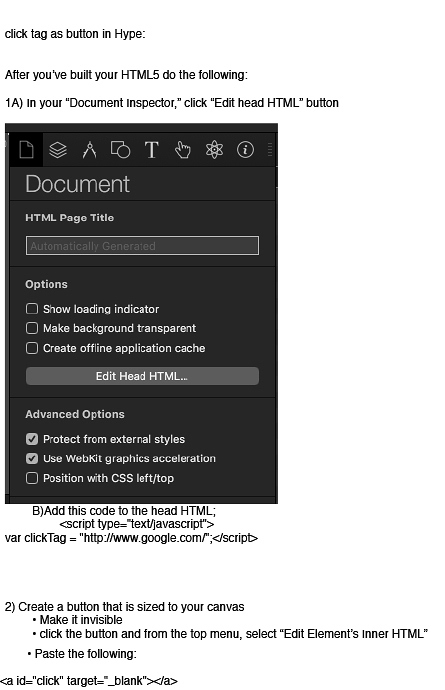 Any help is appreciated. Thanks!