This template allows you to get a quick list of element class names along with their ID.
This may help in debugging where you have a large project with a lot of class names and you may have reused a name by mistake.
As in this feature request:
---
---
The template has a DUMMY SCENE for demonstration which has some example elements with class names and ids.
And a CLASSLIST scene which is where when select it and Preview current Scene in Browser we can click the update button and it will display a scrollable list of sorted classes and their ids.
You can replace the first scene with your own scenes. And remove the CLASSLIST scene when your project is completed.
class_and_Id_List_Template.hypetemplate.zip (24.6 KB)
---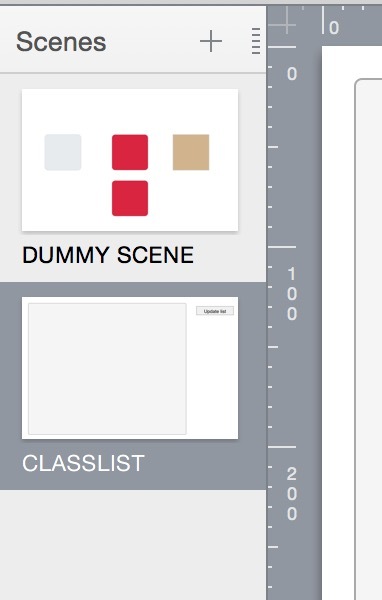 ---