I'm trying to use individual timelines in my workflow more, but I'm running into issues in how the animation behaves in the browser.
I have a banner ad where there are 2 separate timelines that get called:
one blinks plus signs in consecutive order
one brings my CTA "button" in and out of view
When I view the ad in the browser and keep the tab active, everything behaves as it should. If instead, I go to another browser tab and return to the ad, the plus signs are now blinking in a wonky manner.
Even worse, if I don't go back to my ad for longer than 15s (its runtime) and then return to that tab, my CTA has completely disappeared.
This seem to happen in all browsers. I've attached a video showing the plus sign issue, a screenshot showing the missing CTA and the Hype file (stripped back to only a few key elements).
What's going on? Is this fixable?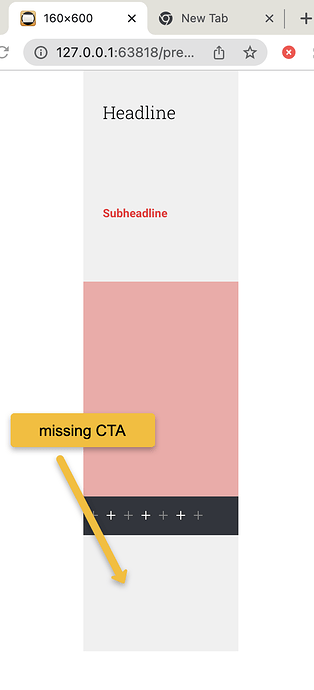 test.zip
(34.3 KB)