Good morning you all, i have 4 different color circles and 4 buttons that change it's color.
Default it is like this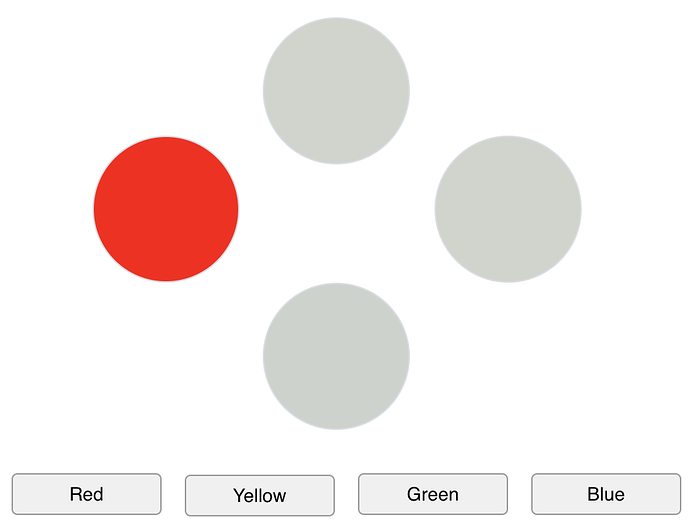 so only red circle is colored.
At step 2 by clicking on yellow button the second circle gets yellow, the third button third circle green and so on and I gave the circles 2 second by getting colored in fade-in, but if I click on green without clicking the yellow before, both yellow and green should go on fade in.

(i just worked with time sequences)
circles switch.zip (30.6 KB)
I didn't find an analogue topic, wish u can help me!