There seems to be a bug in the advanced export function.
I have 7 scenes with 2 layouts each. When I try to export everything, it should export 14 folders,
whereas it just exports 6.
Here is my advanced export setting: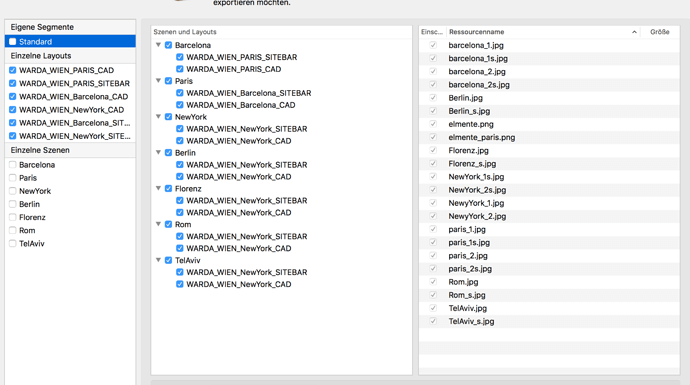 Does anyone experience this problem as well? To me this issue is quite urgent, cause I have to hand in my files to the client and now the export suddenly doesnt work…
Does anyone have ny idea?
thx
vincent