Ok, Probably just me..
At some point I turned off Browser Warnings ( years ago) and only recently turned them back on ( a month ago )
So how long has JS Function syntax warnings been in there and how did I miss that I nugget ???
Example:
It even tells you the function name.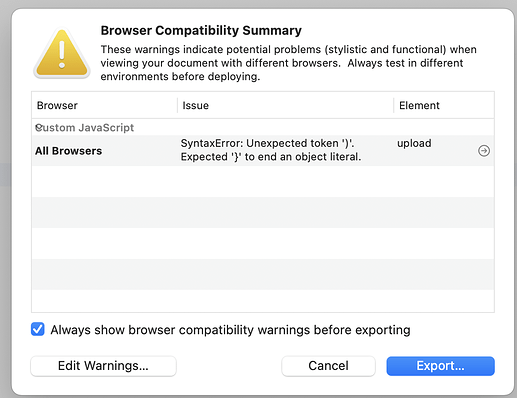 Also the Edit Warnings.. Button on the dialogue does not work.