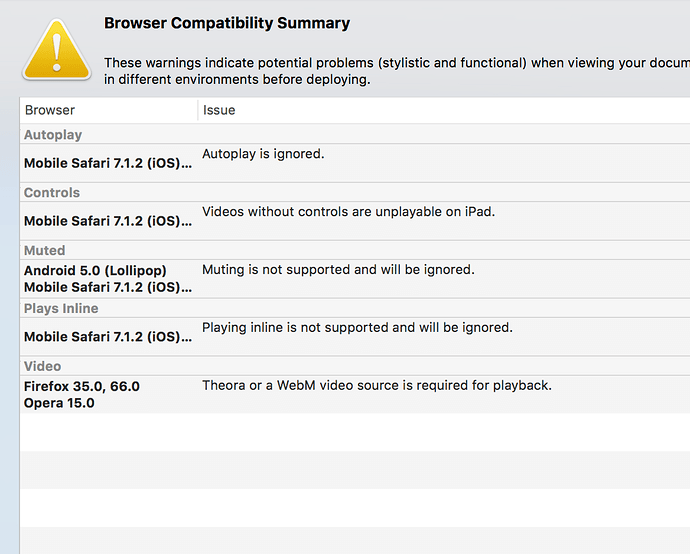 I have tried using Vimeo to Stream and I have also embedded an mp4 (without OGV or WebM) directly into hype.
I have checked autoplay, inline, muted and loop and it seems to work fine however I have the following questions:
Do I need to include the other formats for modern browsers?
When I embedded the video it played better than streaming as the streaming version has a white flash as it reloads to play again
If video playback is unsupported, will a poster frame be displayed or a blank screen?
Im just trying to work out best practice for background videos with no sound for playback on a modern browser