My Expand-Banners don't have a transparent background. There is the Document options to make the background-color; transparent.
But as soon as I export my document is Transparent, but the Divs generated from the Hype-library.js have a white background-color again.
This is something I do not want. See the example link in this post.
It must be something simple, but I am overlooking it.
Second problem ist: Wenn I set the scene Background color to be rgba it automaticly changes back to rgb. Thus losing it's transparency.
Here we see the set RGBA:

Once I click the option field once more, it is set to RGB: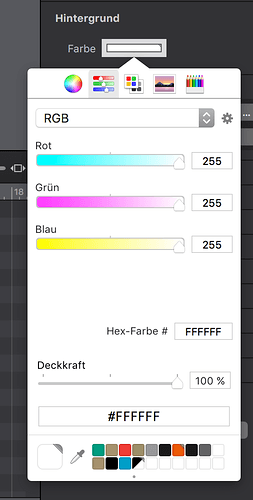 That is not really how it should work.