If your anything like me and looking to create an automator workflow that suits your needs when it comes to export and automation then this might just be for you.
This is a workflow automation with MacOs's Automator and doesn't require you to have the Automator app open, just save the workflow and quit out of Automator.
Steps:
I specified the folder where my exports are saved in my case its a HYPE EXPORTS on my desktop. Next, I created a zipped folder nested within HYPE EXPORTS folder, and whatever follows in the sequence of events is in the screenshot.
PS. If you're wondering why Pause for 30 seconds? I estimated based on the images I have 30 seconds should suffice for imageoptim to run its compression.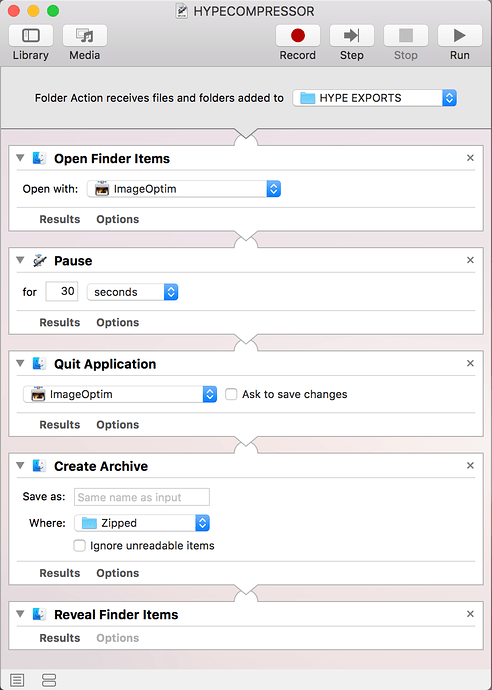 This workflow ensures all of my Hype resources images are intact in the resolution I brought them in originally.
If anyone has an easier solution I'd like to see it. Ideally I'd love it if Hype had this type of functionality built-in when exporting but not a necessity as its custom workflow.