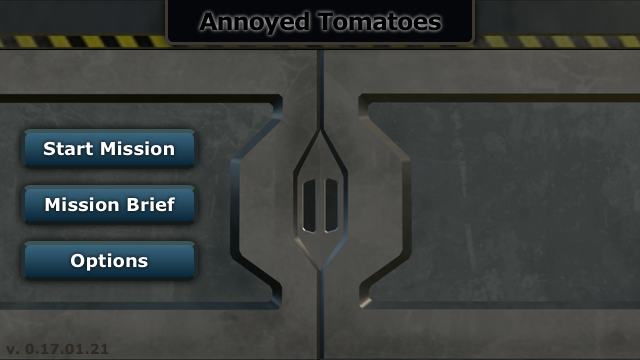 OK, OK… I know I didn't finish B.R.O.O.M. yet, but I started work on converting "Annoyed Tomatoes" to Hype. First I created it on GameSalad, then I ported it to Stencyl. Can Hype be useful for game development?
Unlike B.R.O.O.M., I've already built Annoyed Tomatoes twice. The third time should be easy, right? Well… no… not really. I've run into some issues. That's the point of this thread, to list the problems I've found and how those problems are getting solved.
Audio – Hype doesn't really have features sufficient for game development. Adding howler.js (https://howlerjs.com) to the project solves that problem. It probably should be part of Hype.

Video – I'm trying to make this game playable on the iPhone. That's a problem because it doesn't automatically play the video in place. Instead, I created an image sprite and the single image is moved every 1/10 of a second. You can see the "Mission Brief" to see how this worked out. Even though the "video" is larger this way, it doesn't blur the scene when zoomed. (Video was causing the other elements to render at lower res.)

I saw this thread… Change mouse cursor to image …and realized that using a custom mouse cursor in a zoomed state is tricky. The cursor is still screwy, so I'm still working on that.
Here's the link to the game page…