So, I'm trying to work on something here and I just found a bit of an issue while working on it.
I'm trying to animate these squares so that when you MouseOver one them, they'll all move so that the one you have your mouse over is on display. Like this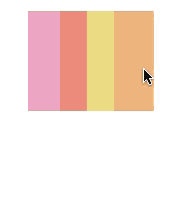 That works perfectly, BUT since I'm working with relative frames, when I move from one mouse over to the next one, without waiting for the previous timeline to finish, it uses the relative position of the current state, causing weird results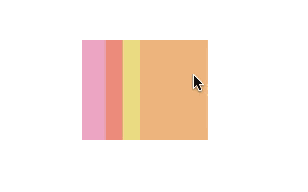 Is there a way to fix this? Any ideas are welcome!
Here's the hype file, also. Test.zip (13.1 KB)