I added a custom Adobe Font to Tumult Hype. It displays fine on Desktop browsers but on mobile it's replaced by a serif font.
You can see it here:
https://foguetes.github.io/
I added the font using this code to the custom font field: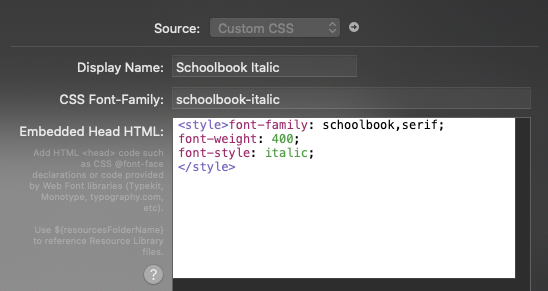 And this code to the Head section:
<link rel="stylesheet" href="https://use.typekit.net/kwz2yft.css">
<script type="text/javascript">try{Typekit.load();}catch(e){}</script>

Here's the project file:
test.hype.zip (19.4 KB)
Why is it not working properly?