Hi all, relatively new Hype user (since December 2015) using Hype for online advertising with a question about adding SVG code. The issue I'm having is that when I add SVG code generated by Adobe Illustrator CC 2015.3 to a blank Hype element within the inner HTML, the SVG is not visible within Hype but is visible on preview in a browser or even the Hype scenes window (also shows correctly when uploaded to our staging server).
In Illustrator I export as SVG/SVG options/show code then copy the code and paste into a blank rectangle's inner html as shown here: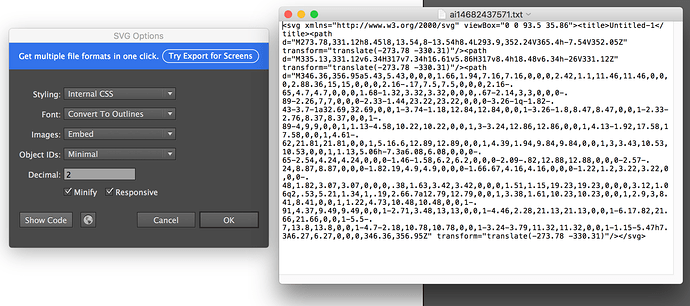 This is what I see in Hype: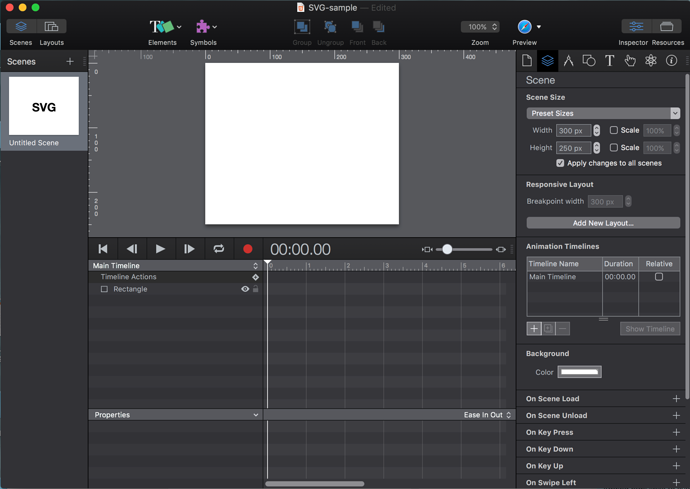 The file shown is attached for reference:
SVG-sample.hype.zip (15.0 KB)
If anyone can offer a suggestion to correct this it would be most appreciated - SVG would be preferred over PNG for building animations with small logos or graphic type and right now I'm stuck with just that:confused:
Thanks!