Progress Report – Wednesday, October 28, 2015
To catch up on the book project, I dedicated two days to work on just "A Book About Hype". But when I woke up today, it was rainy, dark and cold. I didn't feel like writing. So after sitting at my computer for about an hour, I realized something – I don't have a cover yet. So, I started working on it.
My original idea was to create an illustrated view on New York City… Staten Island Ferry, little Coast Guard gun boat, some pretty buildings …but I ended up doing what I've been doing with the book. I like the look of simple shapes and bright colors. I kept the blueprint look though. Most of the Interactive examples are on a grid. So, I think the cover reenforces the overall theme of the book. I also think it looks pretty good.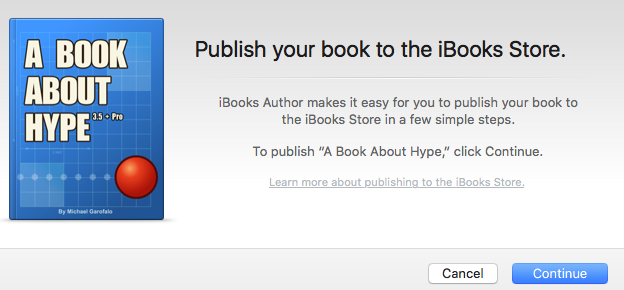 I hit the "Publish" button instead of "Preview". I was impressed. iBooks altered the cover image to make it look like a hardcover textbook. Wow, this is getting real. The book is about to launch soon.
I started thinking about printing a hardcover copy of this book, but that doesn't make much sense. The interactive examples wouldn't work. That's basically the main attraction of the book. I recently created a "controlling" example. Wow, I'm so happy with it. I'm starting to make basic video games with Hype. Once the book is done, that's probably what I'll start working on next.