Hey Michael,
What was you feeling on this in the end. Is Autodesk Graphic worth it …
I think this is better fixed by Tumult. Hype should be able to export a project to an app.
Unfortunately, Apple's iBook Store doesn't support a lot of countries. However, the book is also available at FastSpring.
I still use the old version.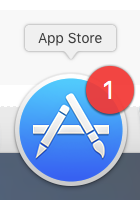 That would be great

I'm confused. Is this in reply to @Daniel – should there be an official Hype template store?
If it's a reply to me, there are free templates already on Photics.com…
The templates were released for free as a way to promote A Book About Hype. I'm feeling a bit more rested, so I've thinking about creating some new templates. It's fun and I think it's a good way to promote the book – while helping the community!
Sorry Michael, I was responding to Daniel.
But I'll have a look at your templates too.
I bought your book, just needing some time to have a good read

I would really appreciate the book to cover integrating HYPE into learning management systems for e-learning. Export to Lectora (the hype forum on this doesn't work!), and also manifest files for SCORM wrappers. Anything else related…thank you!!!
The book is already available… https://photics.com/hype-book …and it's also available on iTunes
The book doesn't cover e-learning software. (Heh, there are too many.) But from what I've seen about Lectora, it's just a matter of using an iFrame. Here's a link to a video…
I think the video mentions the "HTML extension". So, you might need that to be installed on the Lectora setup for this to work.
As for SCORM, a search of this forum might help…
One of the nice things with A Book About Hype is that I can use it too.

I was looking up how I did "localStorage", which is from the "Saving" section. So, I just cut-and-paste the code. After copying, I got the following error…
invalid character u8203
It looks like some invisible characters / extra characters went along for the ride…

If you see the line counter skipping rows, then there's probably something wrong. (In the image, there's a lot of space between lines 63 and 64.) Since I couldn't find the hidden characters, even after using "Zap Gremlins" in TextWrangler, I just retyped the section.
This bothered me. I found it to be so annoying that I'm thinking of making the templates available for download at Photics.com. I'm busy with "B.R.O.O.M." right now, but Im seriously thinking of installing https://easydigitaldownloads.com at my site and adding the templates.
A Book About Hype is no longer available at the iTunes Book store. It's still available at FastSpring though.
I prefer FastSpring.
It seems like Apple is going in the wrong direction. I don't feel appreciated as a content creator / developer. The iTunes Connect website is not very good and the app is worse. It makes it difficult to quickly see sales figures. Also, now that the book is a year old, there aren't that many sales. Meanwhile, FastSpring doesn't annoy me about sales tax changes in Japan or New Zealand. They just do their job.
Surely you must have noticed the difference between FastSpring and iTunes.
Hype is awesome software. I probably could make lots of great games and apps with it, but then I think about distribution. I think about the App Store. I just don't like jumping through those hoops anymore. It's a horrible environment.
A good example is Nintendo's Super Mario Run. I recently received a survey about the game. Apparently, they were trying to figure out what went wrong. There were a lot of downloads, but less than expected in-app purchases. Part of the problem is that a lot of people are used to cheap games. I didn't get it because it felt too big-brother to me. Why do I need an always-on Internet connection?
So, if Nintendo couldn't get it right – even with direct help from Apple – it shows the toxicity of the walled garden.
In the code you pasted their are double quotes surrounding it. Could this be the problem?
I hear you. I have no plans to remove Hype from the App Store given it still represents a healthy number of sales and is a good channel to find the app, but it has not been without frustrations.
It's been a while since I worked on B.R.O.O.M., but I'm pretty sure it wasn't just a problem with curly quotes. I was able to get the code to work. The problem is that it's not so easy for people to cut-and-paste the code from the book to their Hype project.
I'm still thinking about this problem, but I haven't figured out a solution that I'm comfortable with. It's unfortunate that I haven't been able to solve this problem, but there are lots of free Hype templates now available.
For an app like Hype – currently a Mac exclusive app – the Mac App Store makes sense. Also, the Mac App Store is not as crowded, so a great app can be competitive there. But if Hype ever does go multiplatform, that's when FastSpring makes more sense.
Probably not the end of the world, but I got this message from FastSpring…
We wanted to give you a head's up about some planned release maintenance which will cause cause Springboard, Dashboard, and all stores to be offline for the following time period:
Saturday, February 4, 8:00-9:00 p.m. Pacific Standard Time
This maintenance will help provide better delivery of enhanced features and functionality in future releases. We apologize in advance for any inconvenience this may cause.
Thank you from the team at FastSpring!
Since Tumult uses FastSpring too, I figure it's a good idea to let the community know.
If you're trying to order the book (or Hype itself) during this time, the site will be down for maintenance. Meanwhile, I'll probably be sleeping.

There's a bajillion comments to scroll through. Sorry if I'm repeating. Is this available as an upgrade or as a new / separate purchase?
The book is available at FastSpring. The link to FastSpring is on the official "A Book About Hype" page. I can't edit the first post in this thread, so it seems a lot of people have been confused.
My question was not about availability, but about whether we have to buy the book a second time or if there is an updater.
The book covers Hype 3.5. There are no further update planned for this book. I have been considering the creation of a new book for version 4.0 of Hype. I'm not sure when / if that will launch though.
I thought your announcement was for a revised edition. My bad.