Hi there,
I have created an animation in a separate hype document as a preloader for a website. Following a combination of tutorials related to preloading by @Daniel and @a0137, I have the preloader successfully functioning however the dimensions of the preloaded page are wrong.
Not quite sure where I have gone wrong but it seems the preload animation displays the full dimensions and doesn't change based on the width and height of the webpage even though the hype project is a flexible layout. If you open the preloader html separately it functions correctly when resized.
Hopefully it's a simple fix where I can make the preload animation page act in the same manner as when opened separately.
I have uploaded temporarily a basic example to view online and also included a zipped folder to the exported files and original hype documents. I have had to remove the large images that are being loaded as the zipped file was too big to upload on the forums.
Thanks for any help.
Here is the code added to my exported html file.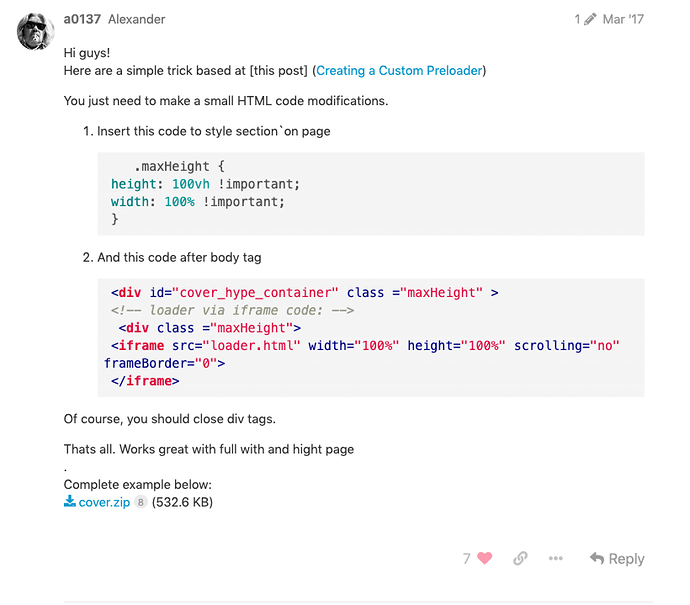 Hype Upload.zip (217.8 KB)