Hype typically exports a single .html file and along side it a .hyperesources folder containing all resource library assets and scripts required to run animations.
Many folks, including a fair number of Adobe Edge Animate "refugees," have expressed the want or need for Hype to separate assets into distinct folders as is common with the web development.
The Export Script infrastructure allows for this separation, so I created an Export Script called OrganizedAssets that will export in a manner similar to Edge Animate's default structure using images, media, and js folders.
The defunct Edge Animate publish options: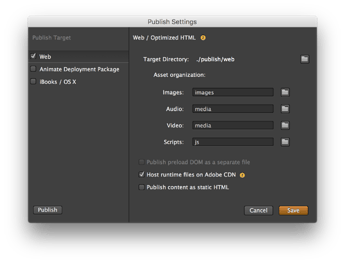 Hype export with OrganizedAssets: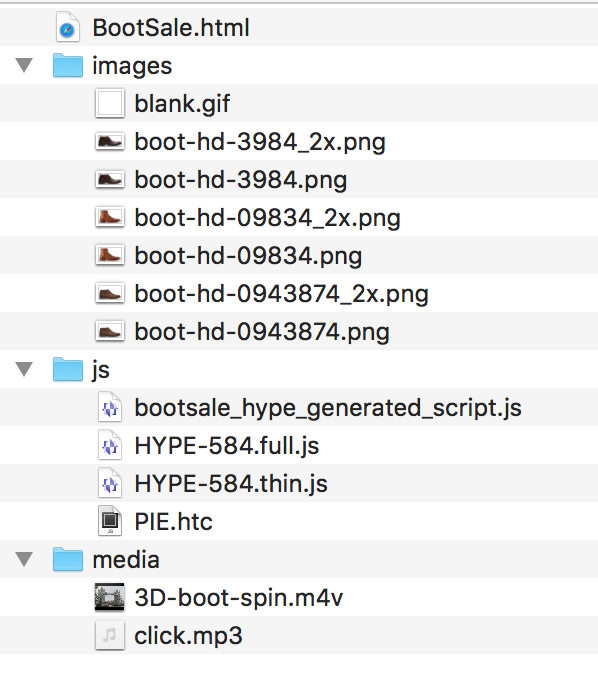 You can download the Export Script from this URL:
https://tumult.com/hype/export-scripts/OrganizedAssets/OrganizedAssets.pkg
To use, simply choose the File > Export as HTML5 > OrganizedAssets menu item.
This is also available from the Advanced Export feature if you need to make non-default modifications to the export.
I'm happy to get any feedback if there's a different folder structure that's better. Note: this doesn't preclude a built-in Hype feature for it in the future!
The source code is a good starting point if you want to make customizations as to which files (based on extension) get placed in the various locations.