Hi all,
I've having some issues with muting audio files from outside a hype document.
Here's the setup: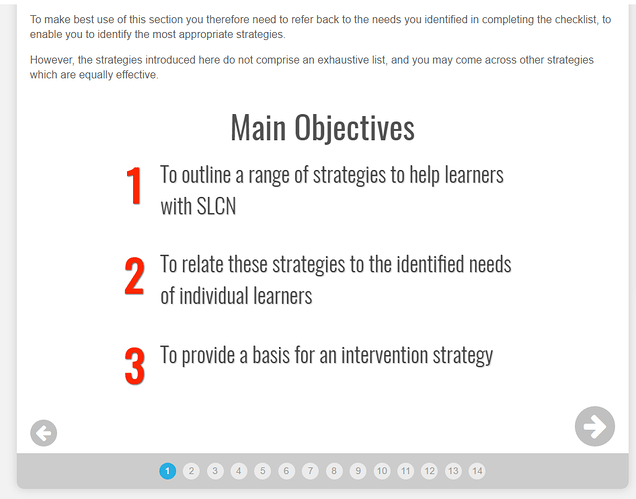 This animation is on a course page, by using the numbered/arrow buttons you change the content BUT you don't ever actually reload the browser page itself. So the issue here is that longer/looped sounds from various animations will continue to play even when the course page content has changed (unfortunately removing looped/longer sounds is not an option).
I need a way of muting audio files on the course pages by clicking on these buttons, on some pages there are multiple animations. I've read through various other topics on here about ways of muting sounds but none of them are applicable for my scenario.
Hope this is clear enough, i'm open to any ideas you've got!!
Hype document in my example is attached:
p1_mainobjectives.zip (1.8 MB)