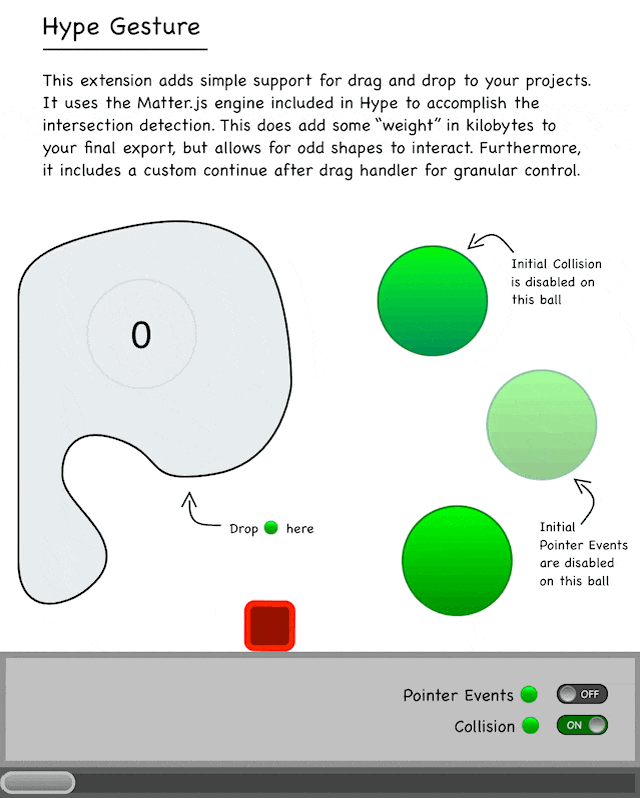 Inspired by recent posts, I collected some of my code snippets and put them together in an extension called Hype Gesture. It supports efforts to deploy Drag'n'Drop, intersection detection and custom Continue after Drag. I am still working on it, but here is a preview and code sneak peek:
Preview:
HypeGesture.html
Code sneak peek:
HypeGesture.js
HypeGesture.min.js
Hype file sneak peek:
HypeGesture.hype.zip
---
As I am constantly updating, please make sure to reload to avoid caching of older versions.