Hi,
I think the drag control is a bit tricky…let's figure out if is possible to improve it!


(hope is in the right category, if not move it please)
SPACE/TIME RATIO
the ratio between the mouse position and the slider position seems to be fixed, something like 100px/1s, this is fine when you understand how does it works: if I've to move my slider for 500px, so I've to move it in a time window of 5 seconds, so it follows the mouse position.
…but, if you scale the element you loose completely the sync between mouse position and the element position :'( Of course you can manually adjust the speed but if the layout is flexible there's no way to do it.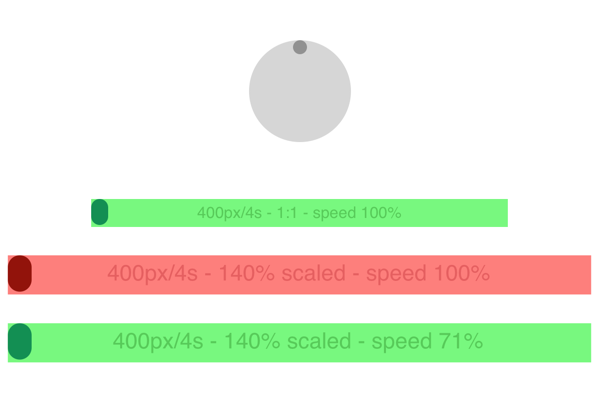 You can find here this example/test:
Slider.hype.zip (28.1 KB)
Is there some kind of technique to avoid this for flexible dimensions? Would be great if Hype would manage this automagically…like checking if the element which is calling the drag event is scaled or not, for example.
EXECUTE ACTIONS
2. If I try to create a switch element, using two keyframes (at the beginning / end) to control 2 different actions (change slide, change timeline, javascript…), it doesn't always work: is not 100% reliable.
Basically it works only if the "Continue after drag" option is active and you don't move the timeline till the end, so (if you're lucky

) Hype plays by itself the rest of the timeline till the end (or the beginning) and the call works.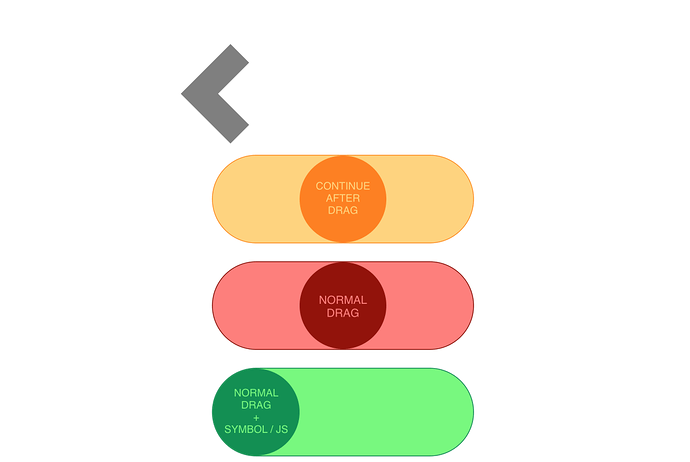 To fix/workaround this I developed a little JS function:
// Settings
var sliderTimeline = "Slider";
var triggerOff     = 'SwitchOff';
var triggerOn      = 'SwitchOn';

// get Symbol instance	
var symbolInstance = null;
var parentSymbolElement = element.parentNode;
while (symbolInstance == null && parentSymbolElement != null) {
    symbolInstance = hypeDocument.getSymbolInstanceById(parentSymbolElement.id);
    parentSymbolElement = parentSymbolElement.parentNode;
}

// Switch logic
if( symbolInstance.currentTimeInTimelineNamed(sliderTimeline) == 0 && element.getAttribute("switch") == "on" ) {

	element.setAttribute("switch", "off");
	hypeDocument.triggerCustomBehaviorNamed(triggerOff);
	
} else if( symbolInstance.currentTimeInTimelineNamed(sliderTimeline) == symbolInstance.durationForTimelineNamed(sliderTimeline) && ( !element.hasAttribute("switch") || element.getAttribute("switch") == "off" ) ) {

	element.setAttribute("switch", "on");
	hypeDocument.triggerCustomBehaviorNamed(triggerOn);

}

You can find everything in this example/test:
Sliders Drag Test.hype.zip (33.4 KB)