Hi, good night,
Im a little desperate, because cant find the solution for my banners (tomorrow need send the master)
Im read all links about this in forum, but i cant find the solution:


…
And three o four more…
I think its simple, but i cant put the index.html in the same folder that .hyperesources
Im export with expert setting, but i cant see the option "export in the same folder or similar"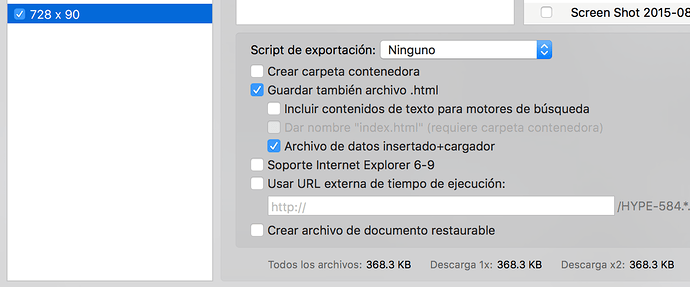 And, when im try to change in the .html the route (i have all script inside) "…return c}var h="XXX.hyperesources"…" and move the html in folder XXX…hyperesources", dont show nothing.
In Spain i need ALL IMAGES and .html in the same folder to work with the adserver,…
Anyone can Help me? thanx so much!