Hi everybody! I'm still around. I've just been really busy with Widgets. It's almost ready for an announcement. For now, here's a quick tease.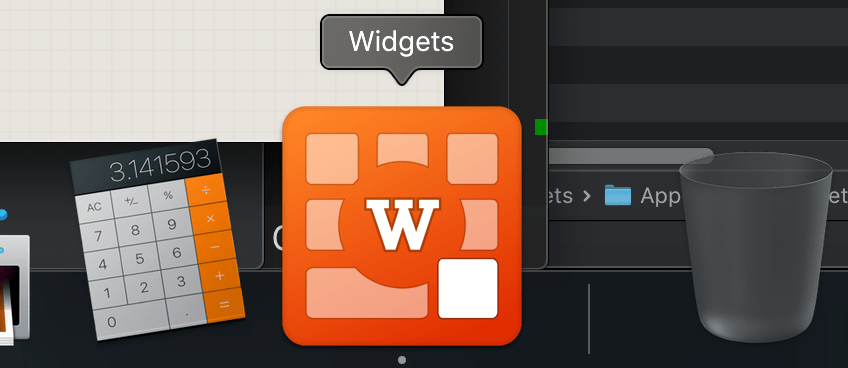 What do you think of the icon?
I like it!
I don't like it.
The plan is to send the app to Apple soon, so it can go into preorder. There's enough work in the app to give a general sense of how it looks and works. Hopefully Apple doesn't reject it. I think "Widgets" is unique enough to pass. It's different than Dashboard, and better in some ways too. Heh, like memory usage…

…Widgets even uses less memory.

(I'm not sure if my memory comparison is up to scientific methods, but the two apps are certainly in the same ballpark – nice and lightweight.)
I just laughed when I loaded it up in Xcode and saw 0% CPU usage. Ha ha! When in active use, it's around 2-3%. It's such a polite app. It respects your CPU usage and your storage space… taking up so little resources. Only one Widget (so far) uses the Internet. Even then, that's just to fetch weather data. I tried to do it in a way that helps protect your privacy. You don't need always on geolocation data to set your weather preferences. (Location services wouldn't work on my Mac Mini anyway, because it doesn't use WiFi.)
Anyway, hopefully the review goes well, because I haven't felt this good in years. I'm so happy with this app, and I think many of you will like it too. If the review is successful, then I can look into the next Widget, which is a way to import Hype widgets into the Widget app… exciting!