I'm sure there's less hacky ways to do this but I figured I'd share this anyway.
Go here and download the code as a zip file (you really only need the "OSX" folder)
https://github.com/mairod/screensaver-js

Unzip and open the OSX folder - you should see "Web.saver"

Right click on that mofo and select "Show Package Contents"

Drill down to the "Resources folder" and you'll see the index.html file, etc. This is what you'll be replacing with your exported Hype project.
NOTE: the screensaver doesn't scale your content automatically - I ended up having to resize my Hype project to full-screen size on my laptop (1680x1050).
Export your Hype project with the "Organized Assets" export script

Rename your exported HTML file to "index.html"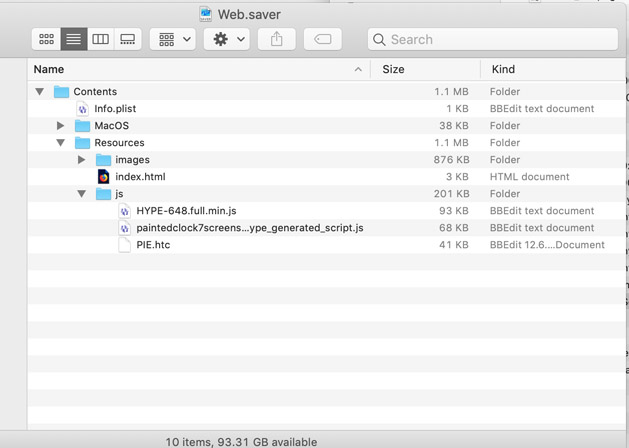 Delete the original files from the Screensaver's Resources folder and replace with your Hype project files.

Place the modified Web.saver package in the "Screen Savers" folder in your user library. You show now see it listed in the available screensavers in System Preferences.
I'm also attaching my Painted Clock in a screensaver format so you can see how it's set up.
PaintedClock.saver.zip (969.1 KB)
There's probably LOTS more you can do with this but this should be enough to get you started!