TESTsvg.hype.zip (37.8 KB)
I have been noticed this a lot recently, my SVG graphics looks like scaled up PNGs. This only happens when using the "CSS left/top" feature at least so far its the only one that caused that.
This also affect fonts, which to my knowledge, those should be scaled like vectors too. The "pixelation" is even worst if you zoom out the page.
While Im aware CSS left/top its not by default and I understand its an old solution, for some reason I get better performance in some mobile devices when its enabled, so I find my self using it in some sites.
View from Hype: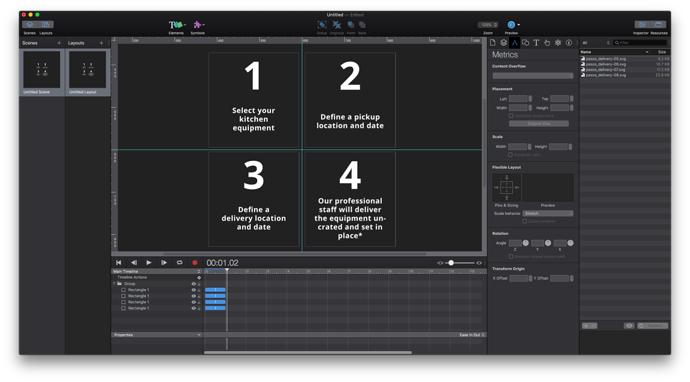 View in site with some zoom out applied: