Has anyone played around with the Responsive Design mode in Safari 9? Looks like a great way to test your responsive layouts.
If you're running El Capitan or the Safari 9 beta, select 'Responsive Design Mode' in the Develop menu, or typing: option + ⌘ + r
(El Capitan will be released on the 30th of September).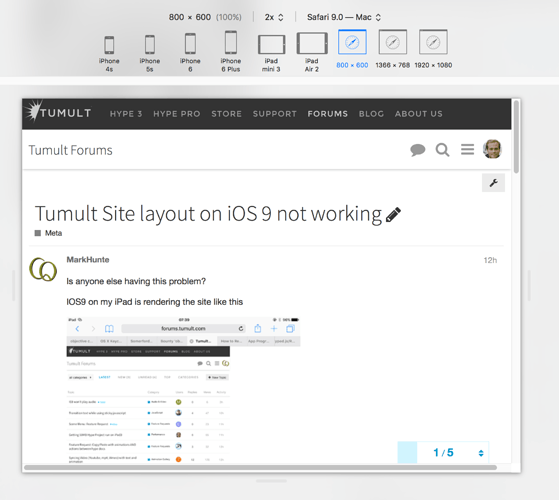 Continuing the discussion from Tumult Site layout on iOS 9 not working