Hey gang,
I am trying to make a draggable UI element that snaps back to it's origin when released.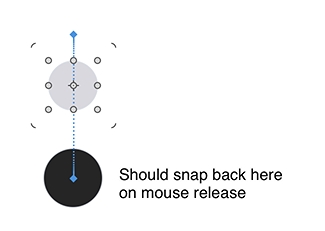 I thought this would be pretty straight-forward:
• An animation to move it
• The element has a Drag Action, and then On Mouse Up, I've set "Go to Time in Timeline" and set it back to 0 on the same timeline.
Alas, it sits around like an unwelcome President :frowning2. Any suggestions? Thank you in advance!
Snap_back.hype.zip (20.4 KB)