Hey gang,
I swear I've asked this, or seen the solution, but I can't find it now. Apologies for redundancy.
I have launched an animation on an element when you Mouse Down, and want it to reverse On Mouse Up, but there's a bug I'm looking for the work-around on: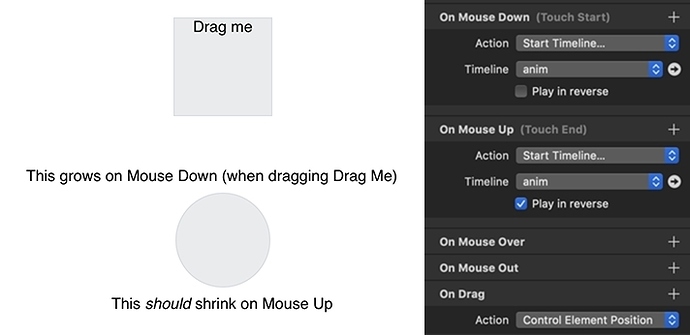 There were some google suggestions of promoting blocking elements with animated z-index, but that didn't detect the Mouse Up either. I have the feeling I'm going be coding to get around it.
mouseUp.hype.zip (19.7 KB)
Thank you in advance!