Blurry Question mark in Scene and Layout Thumbnail?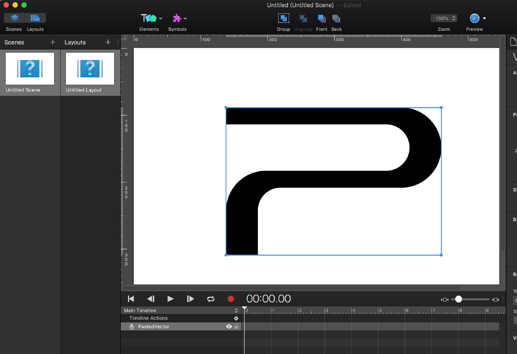 PS. If your wondering is it a P from a playstation logo, why yes it is a P from a playstation 5 logo. Im trying to put my spin on it. Im trying to animate the logo by way of revealing the letters with vector points but struck with these weird anomalies.
Also, it produces this line to right of the p letter? That I cant get rid of?