Hi all! I suspect this is a school district/web filtering issue but I'm throwing it out here to see if anyone else has any insight.
I have about 300 Hype documents that are part of a free online digital textbook series I project managed a few years back. This year I've had several teachers contact me and say the interactives are not loading for them. (But are for some -- not all, but some) of their students. They all load fine for me, but the tech department at my school has stripped every control mechanism off my account so I enjoy unbridled internet access.
For example, this page will probably render perfectly for all of you: http://textbooks.wmisd.org/gbiteacher.html
But this is what a few of my teachers are getting: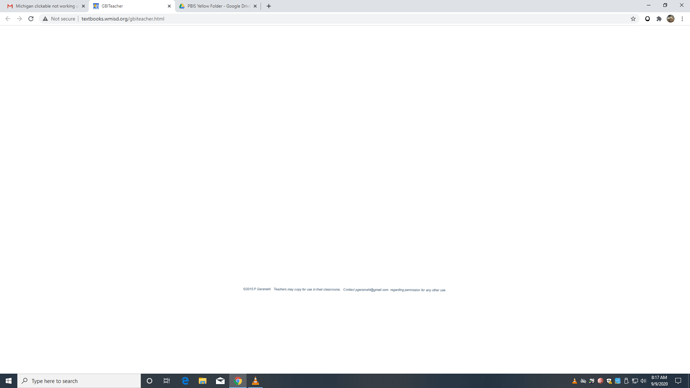 Any thoughts you might have are greatly welcomed :-).